A Little Something EP (ORG004)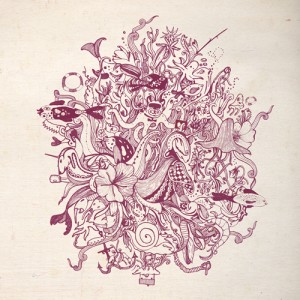 "Dubby, warm & deep" – the three first words that come to mind when you drop the needle on the latest Duijin & Douglas EP. Two solid tracks on up&coming imprint Organic Music.
A1-Duijn & Douglas – Das die Ene
This very warm, deep track takes you on a journey of hypnotic textures and revolving bass lines. It feels like you have fallen into a slow motion tumble dryer, which relentlessly tosses you around in a warm air with a pleasant dizzying effect. It has subtle funky undertones which more than enhances the moving effect already present in this groovy number.
B1-Duijn & Douglas – Something Sexy
Slow, funky track 'Something Sexy' from Duijn & Douglas, revolves around groovy bass and piano. You cannot help but to move your body to it. Its masterful progression with the addition of the filtered guitar sounds only accentuates already created funky feel and makes you want to seduce someone or something. Sexy feel is definitely captured in the harmonies and format of this track. Cool stuff!