Low Frequencies EP (ORG002-D)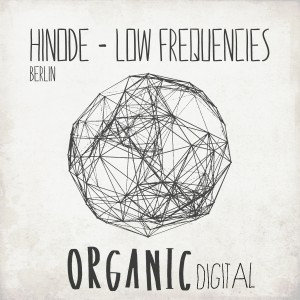 Hinode is a italian deephouse production-duo formed by Matteo Chisari and Mario Resta.
Their sound is influenced by early Chicago and Detroit house music…
Analogue gears lovers, feel the Deep and Warm textures !!
// Raw elements //
Raw elements' is a delicate interplay of continuous loopy pad, really nice analogue, deep bass part and energetic drums. Filtered pads create solid, textured foundation for the track and give it it's overall forward moving character. Yet another vocal sample which is like a monologue adds positive mood and sexiness to already comfortable groove. It's very straightforward and effective track and could be a real gem for a warm up session.
// Deep //
'Deep' is a warm, mellow, acid bass infused encounter. It picks up and drops several times throughout its duration but every time there is something new added to the texture or the mood of the track so the changes don't interrupt the listener's attention. The cosy, filtered pads keep you suspended in comfortable, dreamlike harmony with subtle vocal sample murmuring in your ear. Various hi-hats and percussion keep the funky pulse going, creating nice conflict between them and deepness of pads. Overall 'Deep' is an instantly likable track with its seamless progression and pleasant tonality.
// Moody //
Jazzy, Rhodes like piano chords open up this track. 'Moody' has strong, danceable character. The initial jazzy, syncopied pad is replaced by the high pitched winy chords towards the middle, giving the track its moody texture. Deep kick drum and funky hi-hats relentlessly drive the story forward together with muffled vocal sample confidently reiterating the same message as if urging not to stop dancing. Hinode utilises the same start/stop approach in this track too by dropping and restarting various elements at the right moments which works really well.