Chasing Kurt – One Day / Gettin Ready EP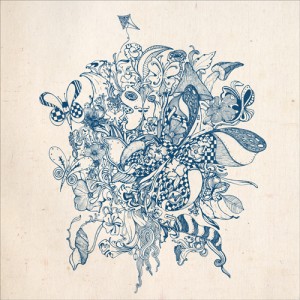 The Next Release on Organic Music Features the Deep House Project "Chasing Kurt " from Frankfurt, brought to life by the producer team Pascal Blanché and Wojtek Kutschke and featuring the heartfelt lyrics of polish soul crooner Lukas Poloczek…
After rocking the house at Kater Holzig last weekend, we are very proud to present you Chasing Kurt's latest three track release. To complete the stunning package we also include an awesome remix from the French house master, Jef K!
Release Date : 10/01/12 Vinyl + Digtal
DJ FEEDBACK….
Michel de Hey – "One Day is smooth! Just like the Chasing Kurt sound!
Johnjon – "Chasing Kurt – Brilliant as always!!"
Zoe Xenia – "This is awesome, especially the Jef K remix!"
Juan – (Defected Radio) – "Kurts Dub for me. Love the vibe on this. Thanks!
Rik Parkinson – (Pioneer Europe) – "Massive! Evil! All about the Kurts dub for me, reminds me of diggers at 5am J"
Special Housin' Association – "Deeeeeeeep! Very cool, atmospheric stuff. Gettin; Ready is the bomb and Jef K's mix is top dollar too."
Hot Since '82 – "LOVE Chasing Kurt…. WOW, lets do some music together!!?!"
Tom Findlay – (Groove Armada) – "Oh yes!!! One Day… quiet epic indeed!! Love this!!"
Ben Westbeech – "I'm a big fan of Chasing Kurt and this doesn't disappoint… Absolutely love this release!!"
Charles Webster – "A real quality ep!! Gettin' Ready is possibly my fav but everything on here is good."
Peter Kruder – "Love One Day and Gettin' Ready! Perfect deepness!! Will be playing both!"
UNER – "What a beautiful BEAUTIFUL ep!! <3"
Maya Jane Coles – "Again, more great music from the Chasing Kurt guys… really into One Day!
Rocco – "That Kurt's Dub is a very good track for me!! Really like that one. Support!"
Damian Lazarus – "This is one SICK record!! Especially One Day. Love it!"
Thugfucker – "Its gotta be the Kurt's Dub for us. A really standout from this very nice package. Well done!"
Michael Reinboth – (On3 Radio Germany / Compost) – "Yeah another good Chasing Kurt, definitely one to watch… this is good!"
Larse – (WDR 1LIVE, Germany) – "Its all about the Jef K remix here for me!"
DocePulgadas Radio, Spain – "Jef K remix is the standout for us."
Ben – (Eastern Electrics) – "Fuck me this is brilliant. Just yesterday I was looking at the Eastern Electrics line-up thinking – WHO DAT? This is perfection. Like SUOL at it's very best, but better. I'm starting a new podcast for Eastern Electrics this week – will play one track from this each week for first 3 episodes!"
Greg – (Defected/RA) – "Kurt's Dub is a wicked track, although I'm not feeling the vocal tracks really."
Till Von Sein – "A really cool EP again from Chasing Kurt… One Day and the Jef K remix are perfect for me. Keep em coming!"
Chopstick – "Loving it and playing it, especially Getting Ready… I can't wait for their album on Suol!"
Luke Solomon – "Liking this loads guys, especially the Jef K. Strong release!"
Daniel Bortz – "Nice 'n deep stuff from Chasing Kurt. The dub is picking up my support!
Alland Byallo – "Another Chasing Kurt gem. These guys are really on to something. Classic vibes sans derivative crutches, rich musicality (well evident in Gettin' Ready), and vibes, vibes, VIBES! Lovely music."
M A N I K – "One Day is so ill!! I will definitely play it. Thanks a lot guys, great record!"
Alex Barck ( Jazzanova ) – "I love One Day. Excellent record. This will be getting my full support."
Joel Alter – "He's got a good voice. Never heard any soul singer from Poland before. J I like Kurt's Dub a lot."
Luca Bacchetti – "Really interesting EP from Chasing Kurt. Nice originals but it's the Jef K remix that really stands out for me."
Fritz Zander – "Wow, the dub is sounding nice to me. Gonna try this out and see how it goes."
Death on the Balcony – "Cool originals from these guys and a very nice Jef K remix. Thanks a lot for this! Support!"
Maxxi Soundsystem – "Gettin' Ready is a really nice record. Lovely stuff!! Will be playing this! J"
Satoshi Tomiie – "Kurt's Dub for me, a nice deep groove and I love the piano. Good work guys!"
Sasse – "I love this! Thanks very much for sending. Will play One Day especially. Excellent house!"
Kiki – "Great after hour vibe both in One Day and Jef K´s remix! Just what I need this weekend! J"
Trickski (Daniel) – "Great soulful music here. Love it. One Day does it for me but everything is good."
Rocky (X-Press 2) – "Beautiful stuff. Really digging the Gettin Ready Dub and One Day. Definite support from me. Good release!"