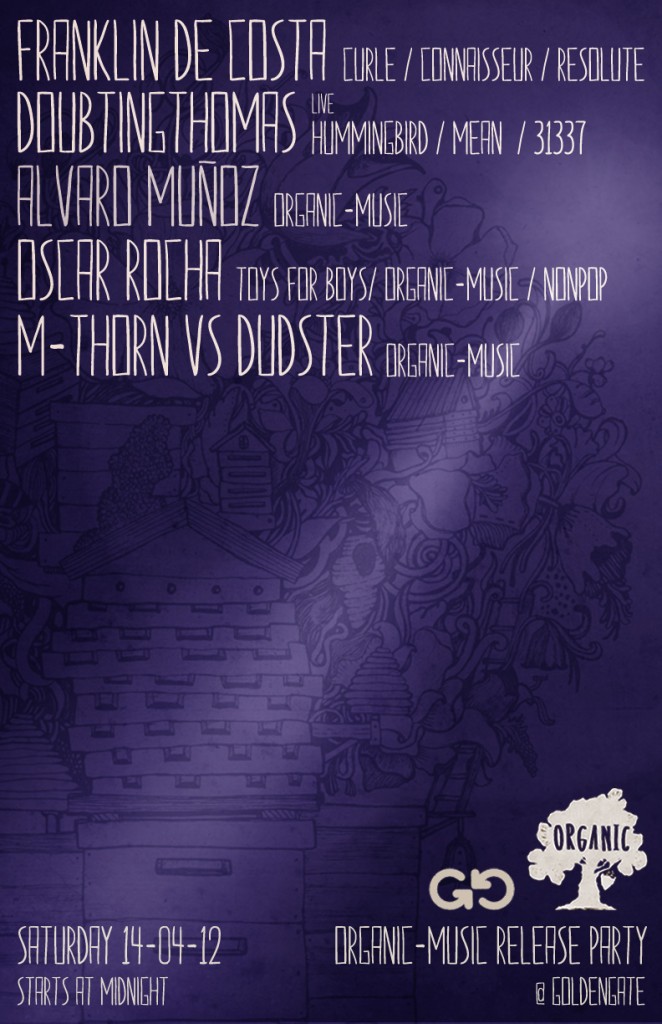 /// Organic Music Release Party ///
The family is so happy to be back in Golden Gate … many great nights (and days) we spent there already. For this special occasion we celebrate our next Vinyl Release by DoubtingThomas that comes with a great remix from Koljah.
Come down and check the amazingly fresh live set of DoubtingThomas and dance to the cool grooves of Franklin and the Organic Boys!!!
Read more →